The key to a profitable business is SIMPLICITY.
DOES THIS SOUND FAMILIAR?
YOU KNOW YOU HAVE THE EXPERTISE TO CHANGE LIVES, BUT YOU DON'T KNOW EXACTLY HOW TO GET THOSE LIVES TO

NOTICE YOU

, MUCH LESS

PAY YOU

.
And for the love.. you're not willing to spend every moment on social media.
Keep reading because this will help.
90 DAYS FROM NOW, IMAGINE
You have a rinse-repeat marketing strategy that feels simple
You're generating consistent leads every week
Your online presence is simple, and stress free
Your offers become a no-brainer-yes for your audience
You become the go-to expert in your niche
HI, I'M JESSICA
I'm a no fluff, no BS marketing advisor who is tired of the terrible advice being given to entrepreneurs.
My zone of genius:  cutting through the bullshit with creative, customized solutions for YOU.
Your business is unique to you.
You have unique goals.
You have your own zone of genius.
And there is no one-size-fits-all marketing that will work for everyone.
I created this space as a way to have conversations about your business, brainstorm, strategize and find that "path of least resistance" from where you are today to where you want to be in 3 months.
Because while courses are nice - being able to ask questions and get advice from a real live human is even better.
YES! I WOULD LOVE TO BE ABLE TO JUST CHAT ABOUT BUSINESS.
FUN FACT:
I SPENT $60K ON COACHES IN THE FIRST 5 YEARS OF MY BUSINESS.
I learned the hard way that:
Just because something is $20,000 doesn't mean it's worth $20,000.
The majority of programs and courses are full of cookie-cutter outdated advice
The running narrative of advice for entrepreneurs starts with: 

"look at the numbers and build backwards" 
"you have to be consistent."
"do you know your avatar?"
"build that email list!"
The most important thing I've learned in all of the coaching I've paid for:
Most business + marketing coaches are only teaching you what's worked for THEM.  
And you are not them.
HERE'S WHY THAT'S AN ISSUE:
Business and marketing are a fluid, ever changing landscape.
What worked well 3 years ago may not work so well today.
What works for a life coach might not work for a graphic designer.
Yes, the principles behind your messaging, your foundations and your brand are not going to change.
BUT EVERYTHING ELSE DOES.
The way social media works.
The way ads work.
The types of content that do well.
The types of landing pages that convert now, versus 3 years ago.
To be successful in marketing you have to create a love match between 

your unique zone of genius and proven strategy.
INTRODUCING
THE QUIET MARKETING
MEMBERSHIP
A membership offering live marketing support to today's online business owner through personalized feedback, community and creative thinking. The only membership of its kind designed to generate momentum in your business + marketing without creating burnout + anxiety.
WHAT'S INSIDE THE MEMBERSHIP?
MONTHLY LIVE CALLS
Ask any question + get customized support. Hosted on Zoom, on the 1st Wednesday at either 10:00 a.m. or 3:00 p.m. eastern.  This is a no pressure call.  Come to chat with me, or just pop in to listen as you have time. 
Note: you'll be on camera or audio talking to me - this is not done via a chat box.
. . . . . . 
"The live calls are always amazing. Jess is a wealth of knowledge and I always walk away inspired and on fire for my business." 
Regina Deitrich
WEEKLY TREND REPORTS
If social media is part of your strategy, we're taking the guesswork out of it for you. Every Monday, we send out a new list of trending sounds, videos and pre-selected content for you. Hit record, customize it to your niche and post.
. . . . . .
"The Monday trend report has become my lifeline! It makes video so simple for me now."
Kara Christy
CALL REPLAYS
Hours and hours of replays for you to listen to one night when you're bored. So many lessons inside of these calls. If you miss a live call, you can always catch the replay!
. . . . . .
"Is it weird that I love listening to the call replays? I learn so much from other people and their questions. It's like netflix but for marketing."
Sila Wagner
blown away on her expertise and the valuable feedback
Jessica is very hands on and answers our questions in the group. Having just participated in my first call, I was blown away on not only her expertise and the valuable feedback and suggestions, it was that she was on the call for 2 hours live with us.
Martine Jones
a breath of fresh air in a noisy and overwhelming space
I'm quite new to Jessica's programs but they are a breath of fresh air in a noisy and overwhelming space that so commonly teaches that the key to success is to simply be louder, do more, hustle more, post more, work harder. I have zero desire to build a business that has me constantly frantic. Jessica's minimalist approach has already helped me feel more relaxed and gain greater clarity in my audience and the way forward to build my business in a way that's much more aligned with my goals.
Nicole Cabrias
I know exactly what I need to do to move forward
Each time I go through Jessica's material and listen to her videos I learn something new. I find the content to be easy-to-follow and I know exactly what I need to do to move forward. Jessica's courses and memberships are filled with valuable information. I have watched her videos a number of times and feel confident in the product I created. I look forward to using the information Jessica provides to build my landing page, funnel, and the journey to my big ticket offer.
Natalie Regier
The guidance is always clear, concise and effective
I am loving this program. The community, support, opportunity to get questions answered and learn from the answers others receive from Jessica. The guidance is always clear, concise and effective. No fluff. And, customized to what I'm needing right now. I love the warm community and the Q&A's as well.
Lauren Power
I finally feel the anxiety melting away!
Jessica's membership program has helped me to focus and simplify my messaging and I finally feel the anxiety melting away! I know this will be my breakthrough year in my online business with the clear guidance that Jessica provides in this fabulous membership. Thanks for creating a program that supports the budding online coaching community!
Lisa Metzgar
she keeps things simple and clear.
One of the things I really appreciated about Jessica is that she keeps things simple and clear. When teaching, she shares examples in action. Sometimes it is hard to see how to apply the concept being taught, having clear examples helps.
The layout of the membership area is clean, clear and simple. It is nice not to be overwhelmed. Her live Q&A sessions and masterclasses are very informative. You can tell Jessica wants to connect with her members.
Jen Mackinnon
 BONUSES YOU WON'T WANT TO MISS
A step by step course to infusing some peace into your marketing 
Learn how to market your business in a way that doesn't burn you out and puts people first.
With this step by step process, you'll realize how very simple your marketing can be, and where you've been in a flat spin headed towards burnout
After these trainings, you'll know how to:
Infuse quiet into your entire business and marketing

 

strategy
Design offers that people actually want to buy
Embrace a

 

quiet process for creating content that builds your authority AND converts new clients

 

- without burnout
Stop prioritizing the hustle, and

 

start prioritizing YOU
Generate new clients through human first marketing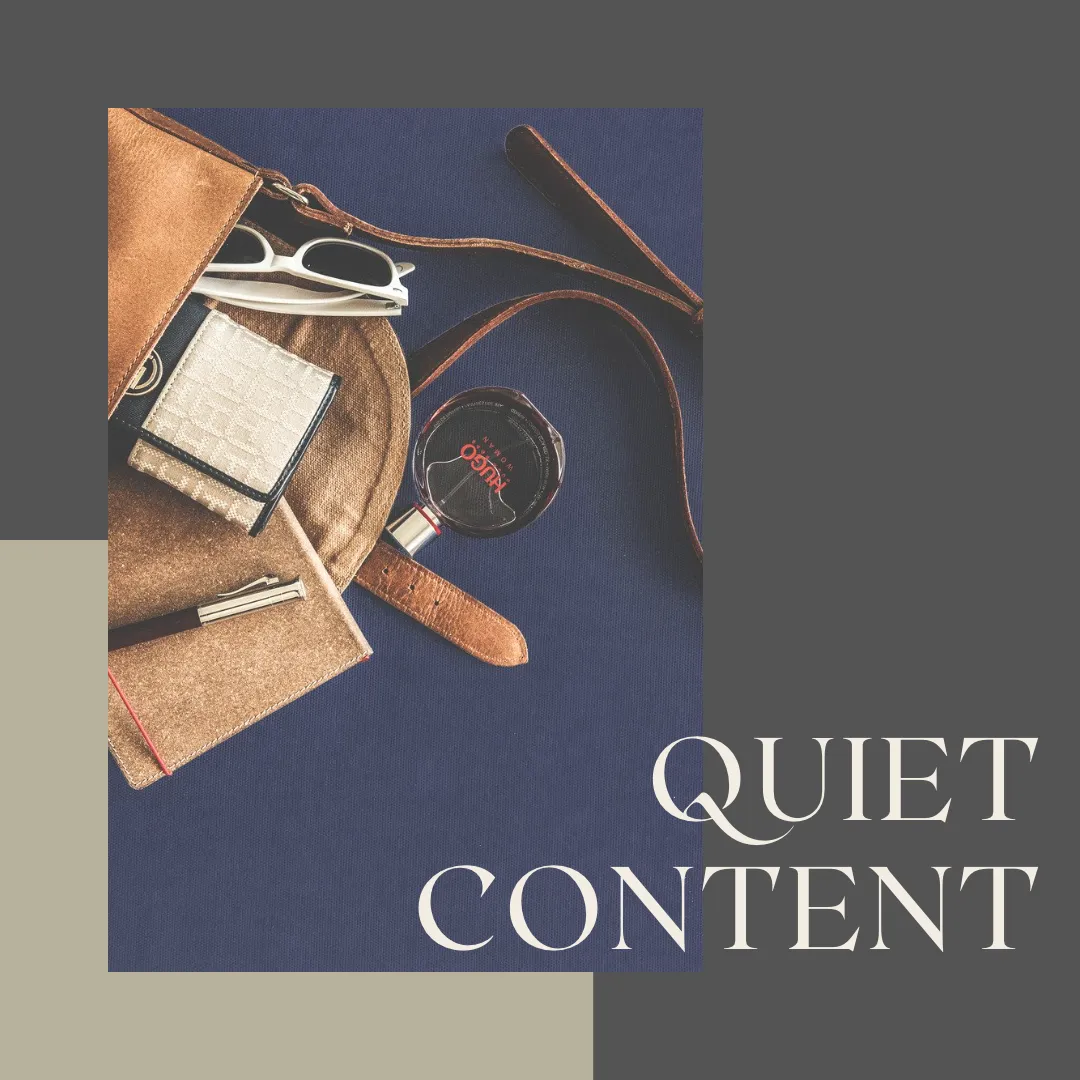 Your Content has never been simpler.
With our Quiet Content process and matrix, you'll brainstorm 6 months worth of content in about 30 minutes.
So you never have to "post just to post" again.
And your message is ALWAYS on target for connection, value and conversions.
Let's face it, social media is here to stay, and it is ALWAYS changing.  In 2023 Instagram looks very different than it did 5 years ago.
In this comprehensive masterclass, you'll learn our strategy for 2023, what to share, what not to share and how to strategize conversions for this platform in it's new, updated state.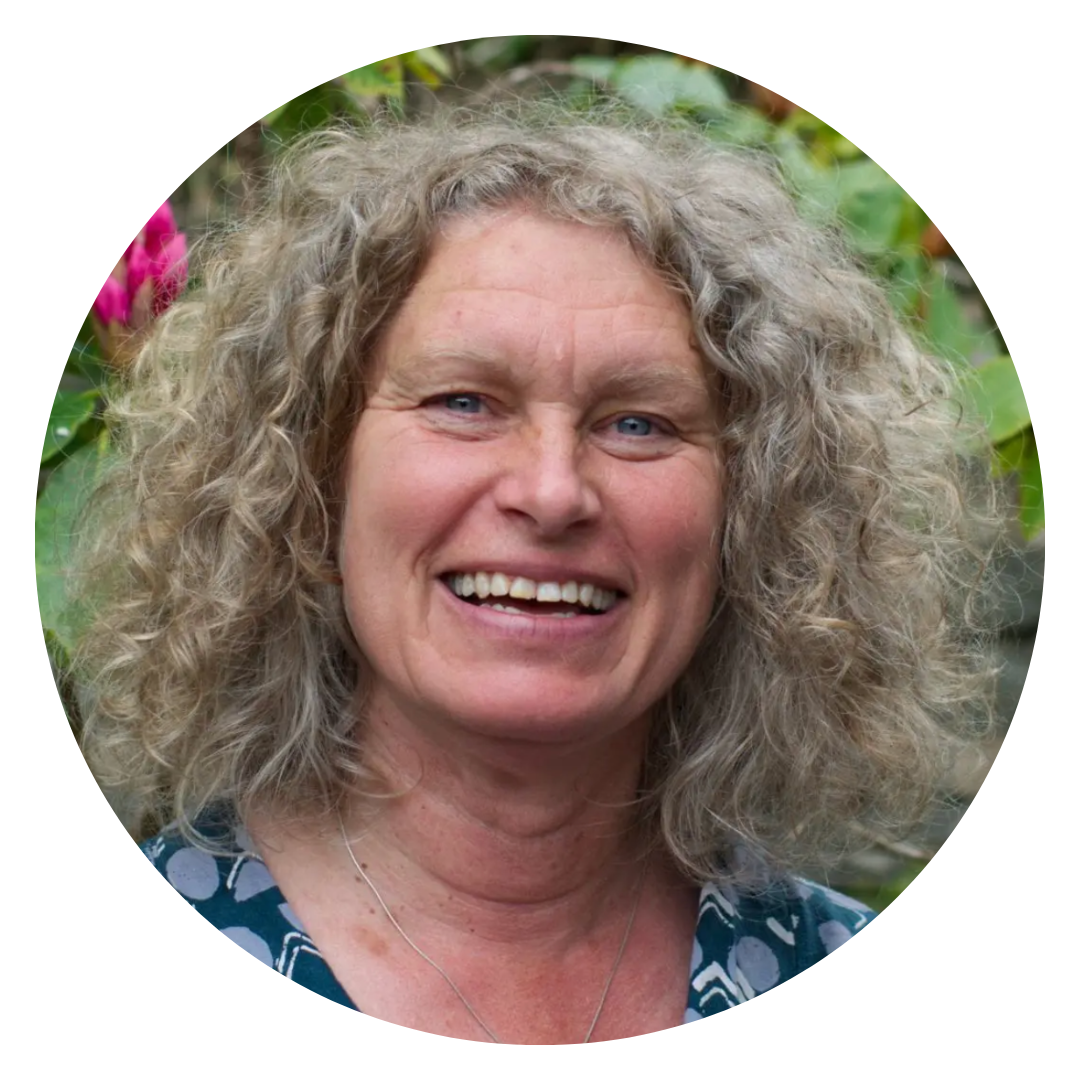 I now
have a presence on Instagram

and have built a small organic following, which is getting momentum. And... I am

starting to enjoy creating content

and experimenting with what works and what does not.
____ Ingrid Groot Zwaaftink
Jessica literally makes the content feel light and doable.
I'm getting traction again to my freebies

and

I booked a signature course client

from it.
I'm enjoying her
down to earth style of teaching,

I love that she is real and is action based.
____ Richelle Scheepers
GET INSTANT ACCESS TO
THE QUIET MARKETING MEMBERSHIP
Our next live call is in a few days!!
FREQUENTLY ASKED QUESTIONS
.
How do I know if this membership is right for me?
What if I want to cancel?
How do the live calls work?
What aren't you telling me?